Scatter Sunshine
Getting Extraordinary Kids on Horses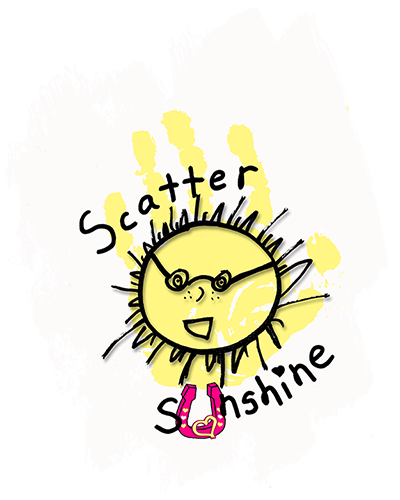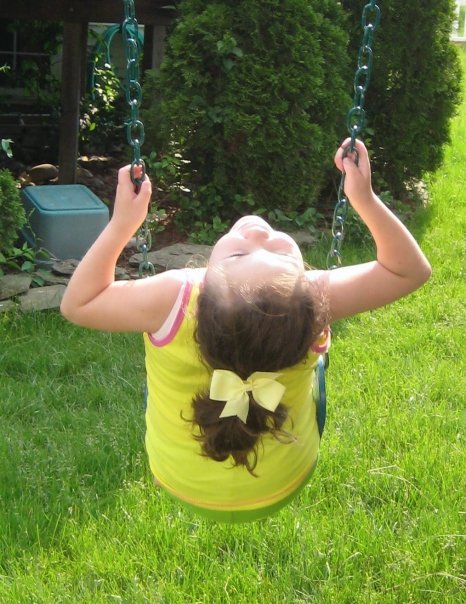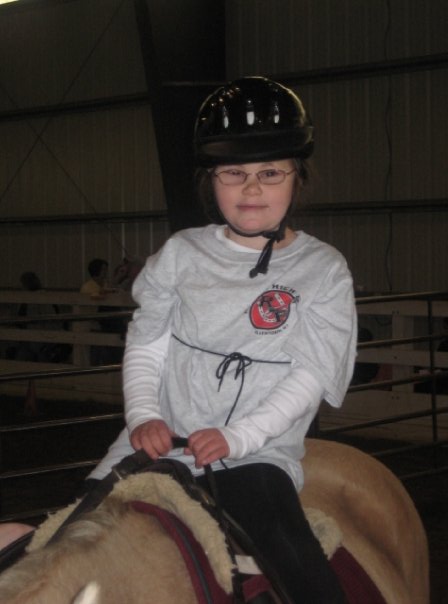 On October 23, 1998 the world was blessed with the birth of an amazing child. She was beautiful, she was TINY, her parents, Lisa and Rich, named her Rachel; little lamb.
The early days of Rachel's life were difficult. After 22 days in the Neonatal Intensive Care Unit, she was diagnosed with a 7q35 deletion. "Be guardedly optimistic," the doctors said. Research suggested she would be severely mentally retarded, bound to a wheelchair and would not live past the age of two. Her parents took her home, adored her, surrounded her with love and watched her grow (albeit slowly).
There were challenges: surgeries, hospital visits, therapies, school concerns, interpersonal struggles… Rachel faced them all with her fighter's spirit. Her parents gave her every opportunity that life had to offer, and her family, friends, doctors and therapists watched her flourish. One-by-one she proved the doctors wrong. Her inner strength, bravery and tenacity in the face of insurmountable adversity was inspiring. The child who would not walk, not only walked, but ran to keep up with her little brothers. The child who would not talk, learned to speak with a talking device and sign language. Rachel became a vibrant, well-known and integrated part of her community. She was incredibly smart, hilariously funny and could never be underestimated.
When she was introduced to equine assisted activities and therapies in 2001, she found her passion…HORSES. Rachel's love for horses not only helped her physically (she very likely learned to walk as a result), it helped her develop friendships, learn responsibility, and build confidence. She rode for 8 years of her life, attended integrated horse camp, and competed in Special Olympics horse competitions. She was a CHAMPION!
On January 23, 2010, Rachel earned her wings. She fell into critical condition unexpectedly after suffering a stroke. Ultimately, she succumbed to severe brain damage and heart failure. While Rachel only spent 11 physical years on Earth, her spirit will live on in all who were blessed to know her. She embodied pure love and kindness. Her smile and laugh were infectious. Her giggle… SCATTERED SUNSHINE!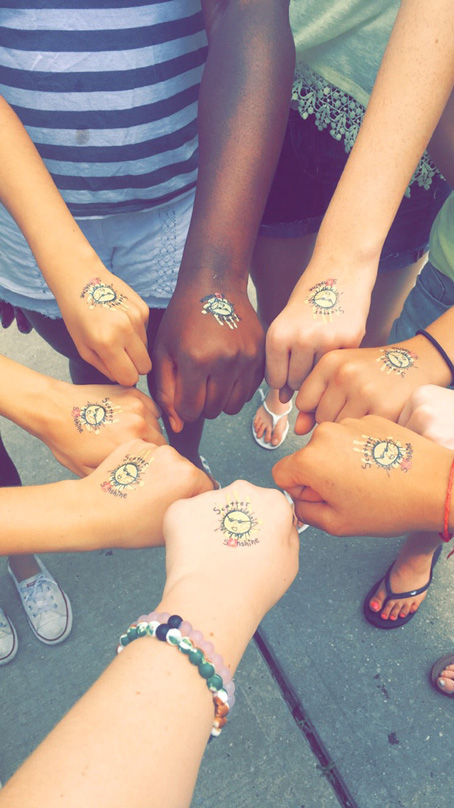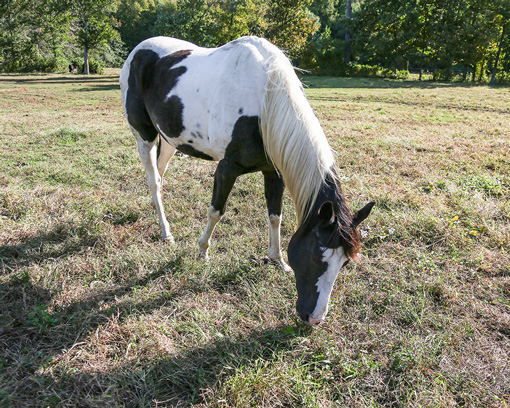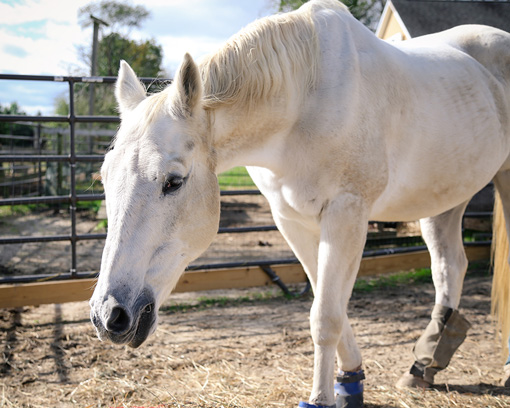 Scattering Sunshine All Over the World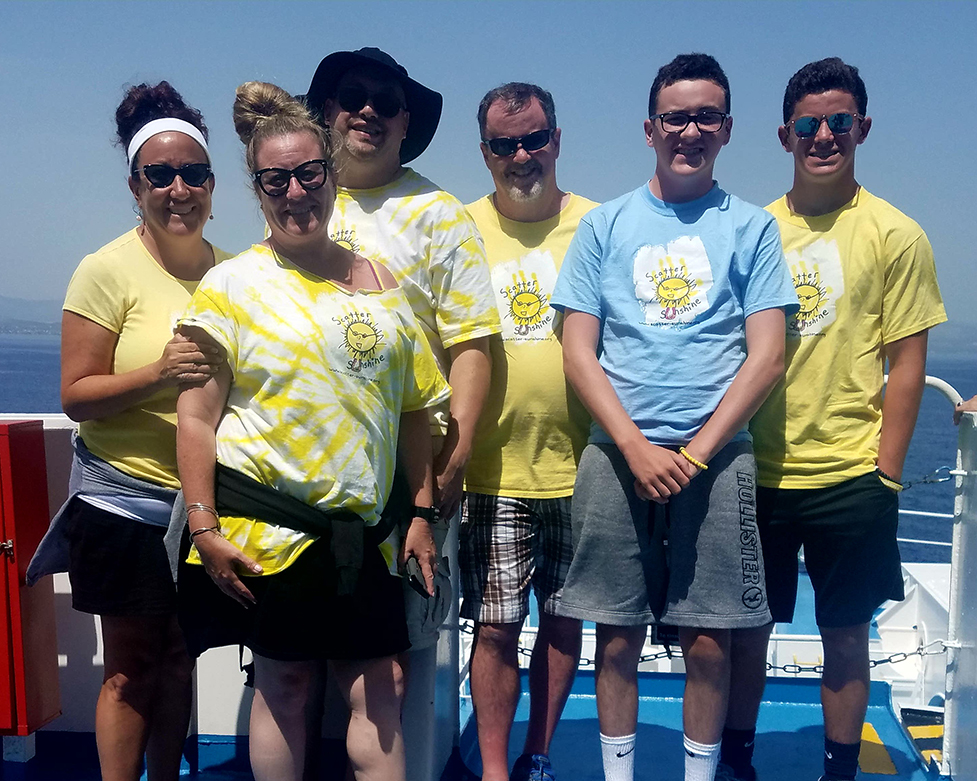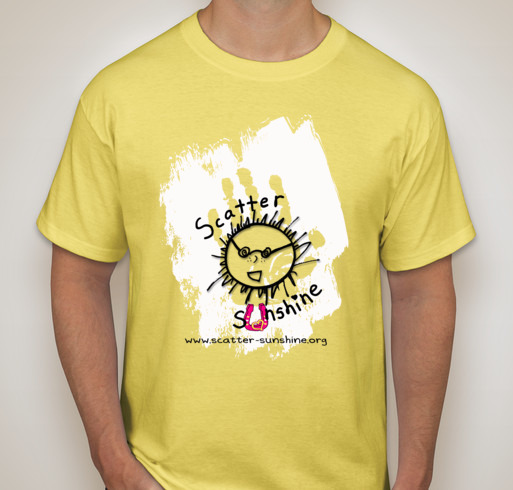 Order Sunny Swag
Get a T-shirt or Sweatshirt during our next round of orders.
Supporters
Some of our past supporters that have made events and scholarships possible. We thank you.
Sunny Words from our Friends
Dear Mrs. Bungarden,
Thank you so much for sponsoring me to ride horses at Riding High. I have always wanted to ride horses with my brother and now I can finally ride with him. I love my horse "Willis" a lot. He is a very nice and gentle horse. I feel like riding horses makes me stronger and more confident. When I am riding "Willis" or other horses I feel powerful. I love going on the trails and seeing the beautiful forest. I also love my lessons outside. I love my mentor too. I think I am doing really good I feel. I am very grateful that you have sponsored me to ride. Now in the pool I can hold myself up when I float or do handstands.
Thank you SO much!
Dear Scatter Sunshine,
Your on-going support and generosity is such a treasure to our students!  I know you understand how important it is for these kids!
All the best
Dear Bungarden Family,
Thank you so much for letting me ride my favorite horse, "Bear".  I love him very much.
Dear Bungarden Family,
Thank you so much for your financial support of our daughter to participate in horseback riding. She enjoys it so much!  It has been a great blessing in her life.  We appreciate your help so much!